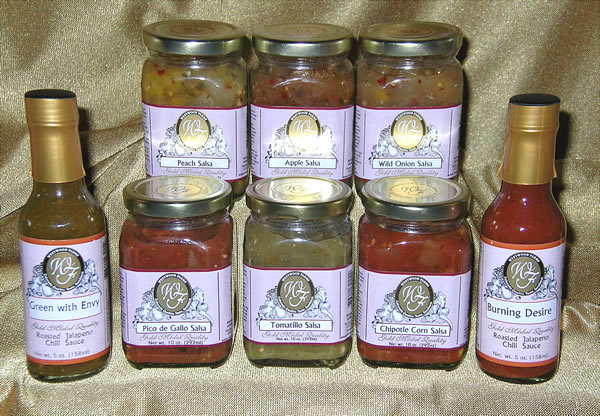 Spice up your cooking or enjoy right out of the jar with tortilla chips. Try our unique fruit salsas with chicken or fish! Salsas are packed in 10 ounce jars and the hot sauces are in 5 ounce bottles.
Chipotle Corn Salsa
A spicy blend of tomatoes, onions, corn and Chipotle peppers. Smokey & spicy.
Pico de Gallo Salsa
Tomatoes, tomatillos, onions, green peppers and roasted jalapenos. Moderately spicy
Burning Desire Hot Sauce
savory blend of tomatoes, garlic roasted jalapenos. Spicy!