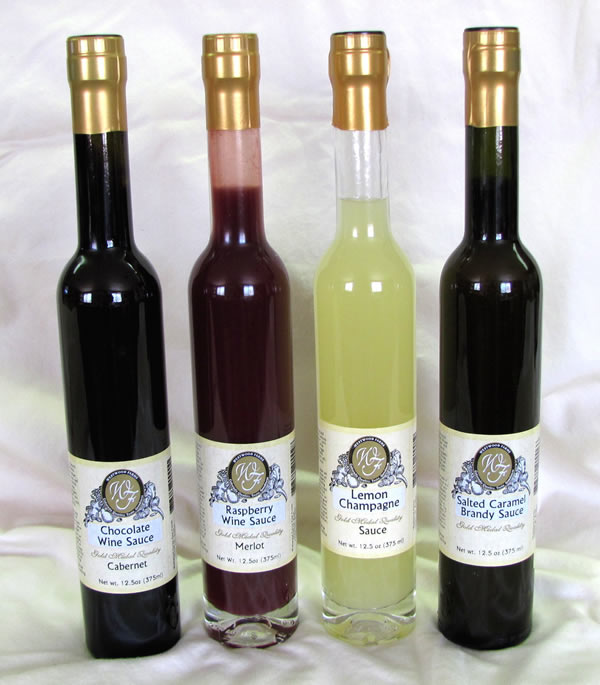 Our specialty wine sauces are the perfect topping for ice cream, pastries or fresh fruit. Try them served over cheesecake or cream cheese. All the alcohol has been cooked out of our sauces, leaving just the delicate fruit flavors of the wine and brandy. The sauces are packed in beautiful 375ml bottles. The perfect hostess gift!
Raspberry Wine Sauce
A delicious blend of raspberries and Merlot wine.  Drizzle over ice cream or pancakes.  Wonderful with fresh peaches, pears or apple slices.
Lemon Champagne Sauce
A delicious blend of fresh lemons and champagne.  Serve over fresh fruit, ice cream, cheesecake, pancakes or crepes. Out of stock. Not available at this time.