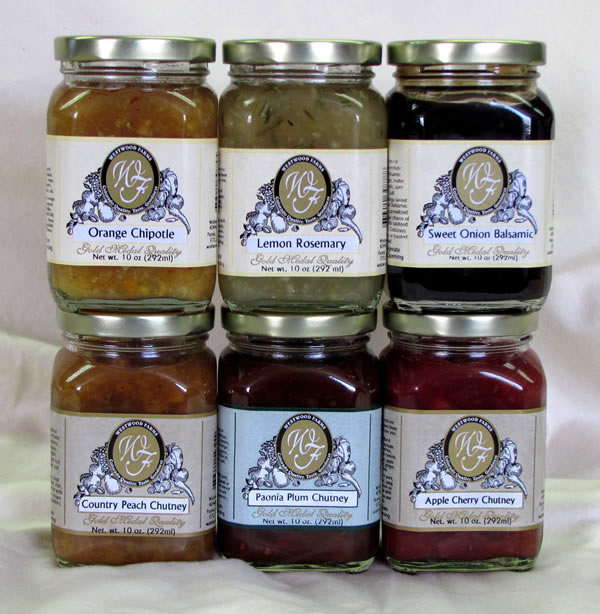 Savory blends of tree ripened fruit and vegetables. Serve over meat and cheese or delicious right out of the jar with crackers or bread. Packed in 10 ounce jars.
Country Peach Chutney
Juicy peaches, onions, brown sugar, ground chilies and spices.
Paonia Plum Chutney
Angelino Plums, onions, brown sugar, anise and other spices.
Orange Chipotle Spread
The sweet of the oranges and spicy smokiness of the Chipotle chilies is the perfect combination for topping pork, chicken or a nice piece of cheese.