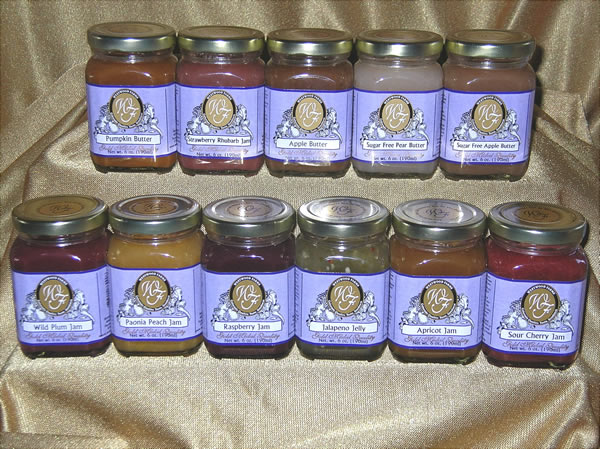 The freshest tasting jams made with less sugar for more fruit taste. Our Sugar Free products contain no sugar or artificial sweeteners; just the natural sweetness of tree ripened fruit! All jams are packed in 6 ounce jars.
Apple Butter
Blend of apples with spices and just a touch of brown sugar.
Pumpkin Butter
Pumpkin, brown sugar and spices. Pumpkin pie in a jar!
Sour Cherry Jam
Tart Montmorency Cherries. Tastes like cherry pie
Strawberry Rhubarb Jam
Perfect blend of sweet strawberries and tart rhubarb.
 Unavailable at this time.
Sugar Free Apple Butter
A blend of tree ripened apples, spices and no sweeteners
Sugar Free Pear Butter
Tree ripened pears, spices and no sweeteners.