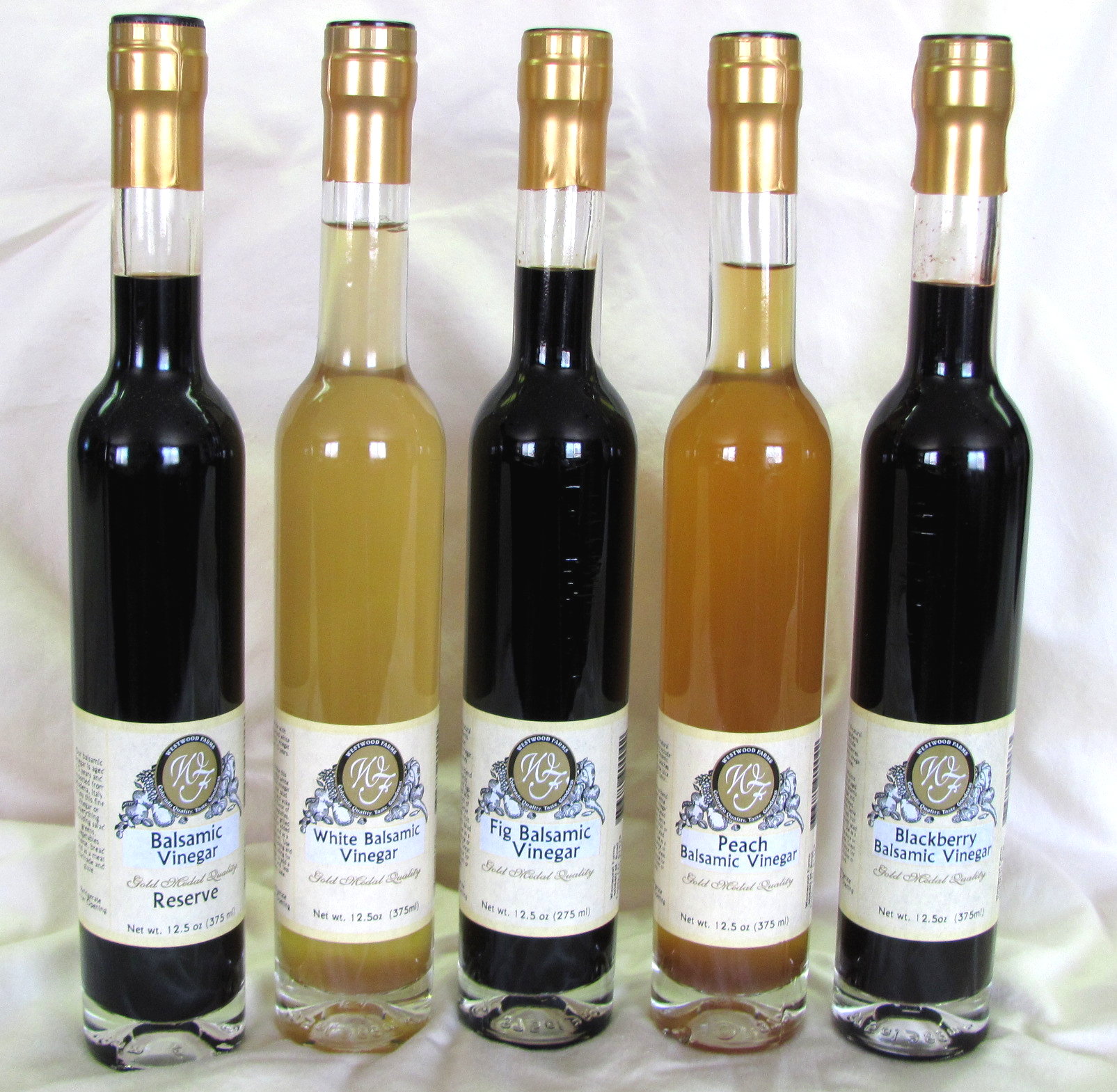 Our vinegars are made with imported aged balsamic vinegar. We blend them to give you a delicious vinegar perfect for salad greens, marinades or as a bread dipper. They are offered in beautiful 375ml bottles. Our oils are made with the finest imported extra virgin olive oil. We blend them to create the perfect oil for salads, sauteing, grilling and bread dipping. They come with a pour spot in a 250 ml bottle.
Basil Olive Oil
Extra virgin olive oil infused with fresh basil.
Chili Olive Oil
Extra virgin olive oil blended with red chilies.
Lemon Olive Oil
Extra virgin olive oil infused with fresh lemon.
Blackberry Balsamic Vinegar
Delicious blend of aged balsamic vinegar and blackberries.
Fig Balsamic Vinegar
10 year old balsamic vinegar infused with figs.
White Balsamic Vinegar
Made with green grapes, aged 10 years.  Same great balsamic taste without the dark color.  Perfect for when you don't want the dark color on your food.
Peach Balsamic Vinegar
Aged white balsamic vinegar and peaches.  Toss with salad greens for a no-fat delicious taste of summer!
Balsamic Reserve
Aged 15 years.  Delicious rich taste perfect with salads, meats, and veggies .Out of Stock
Balsamic Reserve Reduction
Our 15 year old balsamic reserve reduced to a delicious glaze. Drizzle over fresh fruit, sliced tomatoes, cheese, meats or salad greens. Comes in a 250 ml bottle complete with a reusable cork top and pour spout.